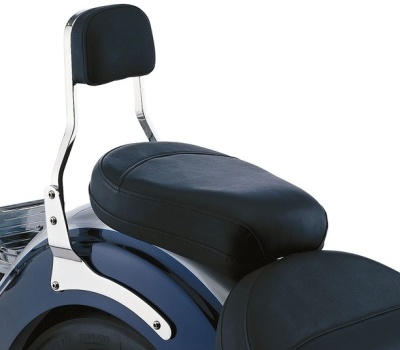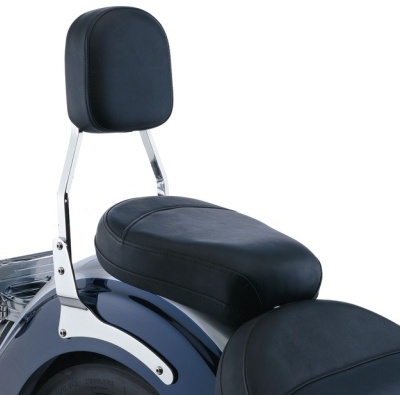 Standard Sissy Bar Backrest
Cobra's Sissy Bars make life easier for your passengers by offering back support. These sissy bars are made of high strength steel with heavy-duty mounting brackets and comes with a Freedom back-pad. Cobra's Sissy Bars use stock mounting points for a no fabrication installation.
The essential accessory to your ride
Add comfort and safety for passengers and help carry luggage too (add luggage rack below)
Made from chrome-plated rectangular bar steel
Heavy-duty mounting brackets and pad included
Available in 14" Short and 17" Tall Heights
Made in the U.S.A.
Fitment:
Sug. Retail $340.95
PCS Price $308.95
02-5330, 02-5830

Sug. Retail $340.95
PCS Price $308.95
02-5340, 02-5840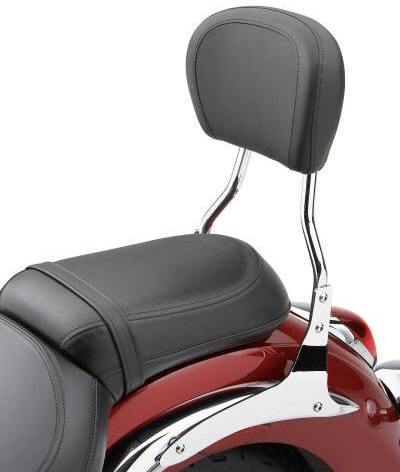 Round Sissy Bar Backrest
For riders who prefer things round over square, the new Cobra round Sissy Bars will be just the thing. Built with the same Cobra quality as our square bar versions (shown above).
Comfort, safety and style
3/4" solid round high strength steel bars
Available in tall or short versions
Include oversize pad and blank chromed-steel backrest insert
Heavy-duty mounting brackets
Available in 14" Height
Made in the U.S.A.
Fitment:
Sug. Retail $369.95
PCS Price $334.95
02-8840